WE LOOK FORWARD TO HEARING FROM YOU
FISA BC is pleased to direct enquirers seeking enrollment for their children in independent schools to the FISA BC website.
Specific information such as admission process, curriculum offerings, tuition fees payable, etc. can only be obtained by contacting individual schools.
Enquiries concerning provincial policies or statistical data are most welcome.
Enquiries by independent schools concerning membership in the Associate Member Society of FISABC (AMS) are appreciated and may be addressed to the Assistant Executive Director, Janet Dhanani.
FISA BC seeks to serve everyone who calls or writes.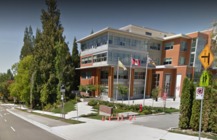 Federation of Independent School Associations in British Columbia
4885 Saint John Paul II Way, Vancouver, B.C. V5Z 0G3
Phone: 604.684.6023
Email: info@fisabc.ca