As part of FISA's new wellbeingbc.ca website, schools can now access the Schoolwide Assessment & Growth Plan Toolkit. The Toolkit takes a holistic approach and looks at four interlocking areas:
Schoolwide Policies, Procedures & Processes
Supportive Environments – Social & Physical
Teaching & Learning Practices and SEL Instruction
Family & Community Partnerships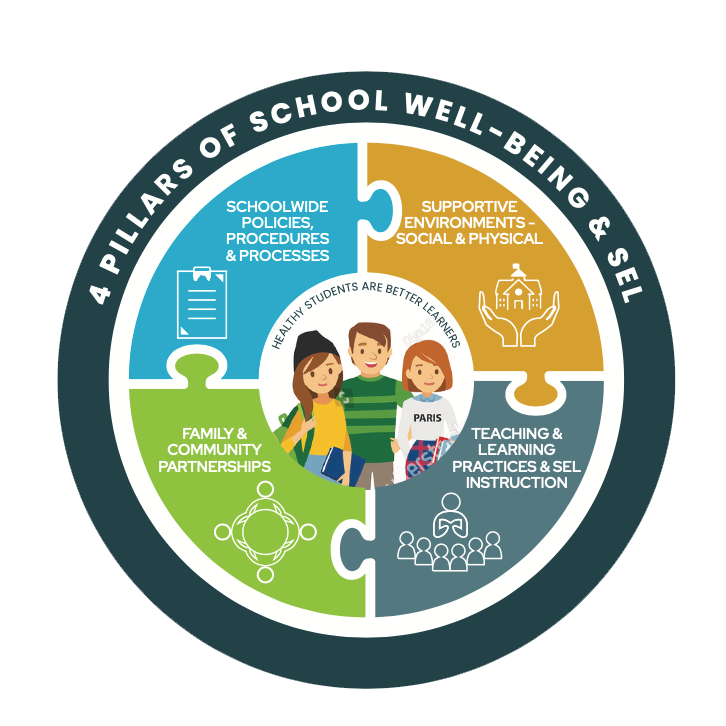 FISA thanks Kimberly Schonert-Reichl and Jenny Williams for developing this Toolkit. FISA also thanks the BC Ministry of Education for providing funding for this open access resource as part of the Ministry's mental health initiative to support three pillars of Well-Being: Social Emotional Learning (SEL), Mental Health Literacy, and Trauma-Informed Approaches.