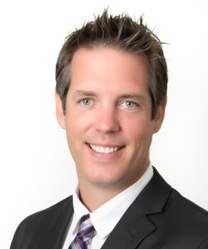 The BC school system is changing in ways that most parents probably haven't yet noticed. But teachers and administrators — from both public and independent systems — have been getting ready for these changes for several years now. The biggest transformation? A new curriculum.
And if you think a curriculum is a dusty binder filled with nothing more than long lists of "learning outcomes" and other bureaucratic language, then you're in for a pleasant surprise.
Greg Gerber, a former teacher and consultant who is now Director of Learning for the Society of Christian Schools of BC, has been active in an advisory committee to the Ministry of Education, which has been starting to shape how assessment and reporting policies can be better designed to help student learning.
"We're not talking about 'compliance' anymore," Greg says. "The ministry is focusing very much on the what of communication and reporting while encouraging schools to determine their own how." Each school is being encouraged to use its own unique context and culture needs to serve as a guideline for its own communications. "I find that exceptionally encouraging," Greg says.
The big idea behind this shift is to change people's way of thinking about what used to be called a "reporting policy." Now, schools are being encouraged to think of reporting as one element within their "communication policy." Although this might sound like semantics, Greg argues that when structures are created around the concept of reporting, those structures drive practice. Think, for example, about what happens when teachers teach specifically to help students pass certain exams. They focus on what's going to be tested, potentially ignoring material that might be more interesting or even more useful to the students.
As a member of a smaller, five-member team now leading the way on these changes, Greg says he's even started to use language differently himself. "I'm choosing to strike the phrase 'reporting policy' from my vocabulary and instead call it a 'communication policy,' " he says.
Communication ensures that parents — and other people important to students' learning — stay informed and involved.  And it aims to encourage continued learning instead of simply making a statement about past performance (as current report cards typically do.)
Instead of focusing on students acquiring knowledge (known as "prescribed learning outcomes," in the old curriculum), the new curriculum gives teachers more freedom to explore areas of student interest, curiosity, and inquiry.  "What 'competency' means is that students develop skills and abilities related to their character, such as the ability to think critically," Greg says. "The shift toward competency development is moving us away from simply understanding 'learning' as a synonym for 'content knowledge.'
Developing a new curriculum has be fueled by an understanding that the previous structure did not facilitate good teaching.  Good teachers used to create cross-referenced yearly overview plans in September— and then put them aside and teach according to what their students really needed, according to Greg. The new plan, however, is aimed squarely at student learning.  "The new system acknowledges how good teachers have always operated."
"We're not in the business of building schools for teachers although they sometimes appear to run that way."
The new draft communication policy — encompassing the new concept for reporting — is expected to be released in early 2018.