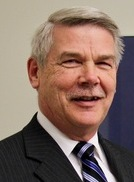 There are facts. And then there are perceptions.
Perceptions about how Independent schools are funded often lead to misunderstandings among BC taxpayers so FISA's executive director, Peter Froese, is anxious to set the record straight.
The first point he wants to emphasize is that no taxpayer money ever goes to capital costs for Independent schools in BC. This means that the schools themselves must buy their own property and pay for the construction of buildings and all the equipment found within them. "In 2013, the BC Assessment determined that $1.7 billion dollars' worth of independent schools have been put up in BC — and not a penny of that has come from the taxpayer," he says.
The schools raise these funds themselves through a variety of means including fundraisers, support from faith-based groups such as churches and business and private donations. "We have saved taxpayers a lot of money by doing this," Froese adds.
On top of that, tuition fees — ranging from a low of $1,200/year to a high of $7,000/year for the majority of independent schools in BC— cover many of the instructional costs, such as teachers' salaries. But — in recognition that Independent school parents are also taxpayers and K-12 education is an entitlement to families in BC —  the government does help out with operating costs.  All BC certified independent schools get between 35 and 50 percent of the approximately $9,000 per student operating grant (2016-17) that goes to public school students. The smaller government contribution goes to independent schools whose average per student cost exceeds that of the public sector. About 15 percent of FISA enrollment falls into that category.
So, why are parents willing to pay tuition fees for an education they could get at no charge in the public system? Froese says the answer is straightforward. "In the majority of cases, they chose to sacrifice because they believe that the values of the school are consistent with the values of their home." This may include religious values, educational values, pedagogical perspectives or special needs. "In many cases, they find their values are, to a large extent, not addressed in the public schools. Independent schools provide a safe, supportive environment for their children to get a BC certified education."
Recent political arguments have suggested that if government grants to Independent schools were stopped — and parents were forced to bear the entire load — that they would reluctantly comply. Froese says the historical evidence that's available tells a different story. Between the 1940s and 1960s in BC — when Independent schools were not supported and could not compete with programs offered in the public sector — university prep schools dropped from 120 to only 19. (Right now, there are 26.)
"If schools meet all the regulatory requirements of the government, then they should be partially funded to allow parents the curricular choices they want for their children," Froese says. "Partial funding of the operating costs of independent schools is critical to the sustainability of choice in education."