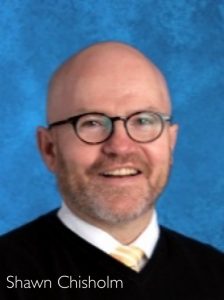 As the principal of St. Ann's Academy in Kamloops, Shawn Chisholm knows his basic arithmetic. Independent school students — there are roughly 1,000 of them in Kamloops —are funded by the provincial government at 50% of what public school students receive. That saves taxpayers roughly $4 million a year for Kamloops alone. And if you calculate the funding based on all 82,000 independent school students in the province, that works out to a total savings of $350 million per year for the BC taxpayer.
But Chisholm isn't asking for more money. He just wants the current rate of government funding for independent schools to be sustained. He sighs when presented with an argument that's common during this election season: If government were to stop the funding, wouldn't the parents just pay more? "Our schools have some well-heeled people, of course," he says. But the vast majority of families work in construction, mining or mills. "It's more blue collar than white collar," he adds.
Some of these families have a hard enough time paying the annual fee — ranging from $3,275 to $4,150 per year — at St. Ann's. "Many families are living on the margin," Chisholm says. "If we had to double our tuition we would cease to exist."
And, in fact, many families get financial help because they can't afford the full tuition. Instead, they are funded by their parishes. "They really have the support of our priests," Chisholm says. "If there's a Catholic family who wants a Catholic education, the pastor says, 'we will make it happen.'"
Sometimes, there is competition to get into the school. When registration is tight, the school has a policy of prioritizing siblings, because this practice makes family life easier. "We try to keep siblings together, whether they're Catholic or not," Chisholm says. Once the sibling issue has been addressed, practicing Catholics get the next priority. After that, it's a question of first  come, first served.
Interestingly enough, a fairly large portion of the school — some 24% — is non-Catholic. Generally, the students come from Protestant Christian faiths — but the school is truly ecumenical with families who practice the Sikh, Hindu, Buddhist, Taoist and Jewish faiths.
"Our families appreciate our Catholic Christian values, safe school environment, level of academic achievement and our focus on supporting the development of the whole child," Chisholm says. "What I always tell people is that we propose our faith but we don't impose it.
"Teachers don't differentiate between Catholic and non-Catholic students," he adds. All students are required to take religious instruction as an academic course. Chisholm notes that during two of the last five years, non-Catholics have won the school's award for religion.
Returning to the idea of the cost of stopping funding to independent schools, Chisholm does a back of the envelope calculation and estimates that Kamloops alone saved the BC taxpayer more than $52 million during the time the current Grade 12 cohort made its way through the school system.
"As a smaller, close knit community we believe many Kamloops residents are aware that independent schools save BC taxpayers money."