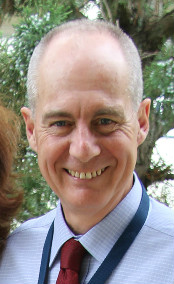 Jim Christopher recently met with the parents of a Grade 2 public school student. As the head of Kenneth Gordon Maplewood School in North Vancouver, he sees many such families.
"Their school had just said to them, 'your child's needs are too great and we can't meet them,'' Christopher recalls. "We have a steady stream of parents coming in saying almost exactly the same thing."
The issue is not the public school system per se. Nor is it the children, who are learning disabled. The problem is the poor match between the two. "They [public schools] are really stretched too thinly," Christopher says. "They don't have the resources they need to help these students."
Kenneth Gordon Maplewood was founded in 1973 to help children with learning disabilities and other challenges. Roughly 75 percent of the 200 students currently enrolled have a language-based learning disorder such as dyslexia. The remaining 25 percent have even more challenging issues such as autism.
Parents have to pay a steep price for the help their kids need. Tuition costs $22,900 for elementary school and $23,900 for the secondary one. The cost is for a very simple reason: The staff-student ratio is much steeper:  roughly 6 to 1 in Kenneth Gordon Maplewood versus 28 to 1 in public school. If the government grant to independent school students were stopped, tuition costs would have to be doubled, making education unsustainable for many parents.
But Christopher doesn't take an us vs. them attitude. "The model we've set up has made us more of a partner than a competitor to public school," he says. The students go to his school for two to three years to develop the attributes they need to transition back into their own schools. "The idea is to work with what they have and help them develop new pathways to learning and then return to the system."
Generally, he says, special needs kids are underserved in B.C. because it's such an expensive responsibility. "It's far more cost effective to have centers like ours — where the kids can come and get some intensive work — than it is to divide kids up among a thousand schools and deal with it piecemeal," he says. "In the best of all possible worlds, we would be a free service to families who needed us."
But as things stand right now, Christopher feels his school offers a bargain for the taxpayer. "We're pretty cost effective," he says. "If these students were back in the system it would be a much heavier tax burden." The school doesn't get any capital funding — for land, buildings or equipment — and receives per-student funding at a rate of just 50 percent of what public school students receive.
"Many of our students come here after being unsuccessful somewhere else," he says. "We tell them it's not our goal for them to stay here forever. Instead, we help set them up for success."